This blog post provides useful insight into some of the most profitable businesses a student can do in Nigeria to make some money.
Tom Haverford once said, "Sometimes, you've got to work a little so you can ball a lot." Perhaps it's on a Nigerian campus that this statement mostly plays out.
If you are a student in Nigeria, you'll agree with me that there are just too many reasons why you can't ball. From unreasonable school fees hikes to endless handouts, departmental dues, faculty levy and so on.
With the economic situation of the country, students are just destined to be broke.
But there is a remedy. You don't necessarily have to be broke because you are a student. Just work a little like Tom Haverford said!
It's quite simple. Start some side hustles in school and start making some guilt-free money for yourself.
The idea of starting a business in school may sound awkward to you now. But trust me, starting a small business in school is one of the surest ways you can be comfortable as a student.
Even if 'Plan' is as rich as Femi Otedola, you still should try your hands on something that will fetch you some money in school. Here is why I say so:
You have almost free marketing for your business in school via word of mouth. Marketing anything in school is pretty cheap, the cheapest you can get anywhere.
These 15 Free Marketing Tips for Your Small Business is all you need to start any business in school.
School is a safe space to fail if you must fail forward. Even your parents will hail your effort at starting.
Starting a business in school is a lifetime, in fact, you can always have it on your killer CVs. Employers will always doff their hats for you.
You can bank on thousands of students on campus who are potential customers for your businesses.
You can get a co-founder or team member faster in school. In school, it's less stressful finding at least one person who shares your dreams and has a passion for your business ideas.
You can get all the support you need. Parents, guardians, lecturers, friends and family are more likely to support your business now more than when you graduate from school.
And the most interesting part? You can make some cool cash and save money for raining days. Now how is the sound of that?
If you are still contemplating starting a business in school, Here are 8 Reasons You Should Start a Small Business in school – And Now
So it's time to get down to our list. We are looking at 15 things students can do in any school in Nigeria to make money.
Here is a piece of candid advice from a big sis (lol).
I'll tell you for free that you should do something that you really have a passion for.
It doesn't really matter what your friends and course mates are doing. It's not their business it's yours. So your passion is what will see you through the tough times that will definitely come your way.
So straight to what you can do in school to make money.
Blogging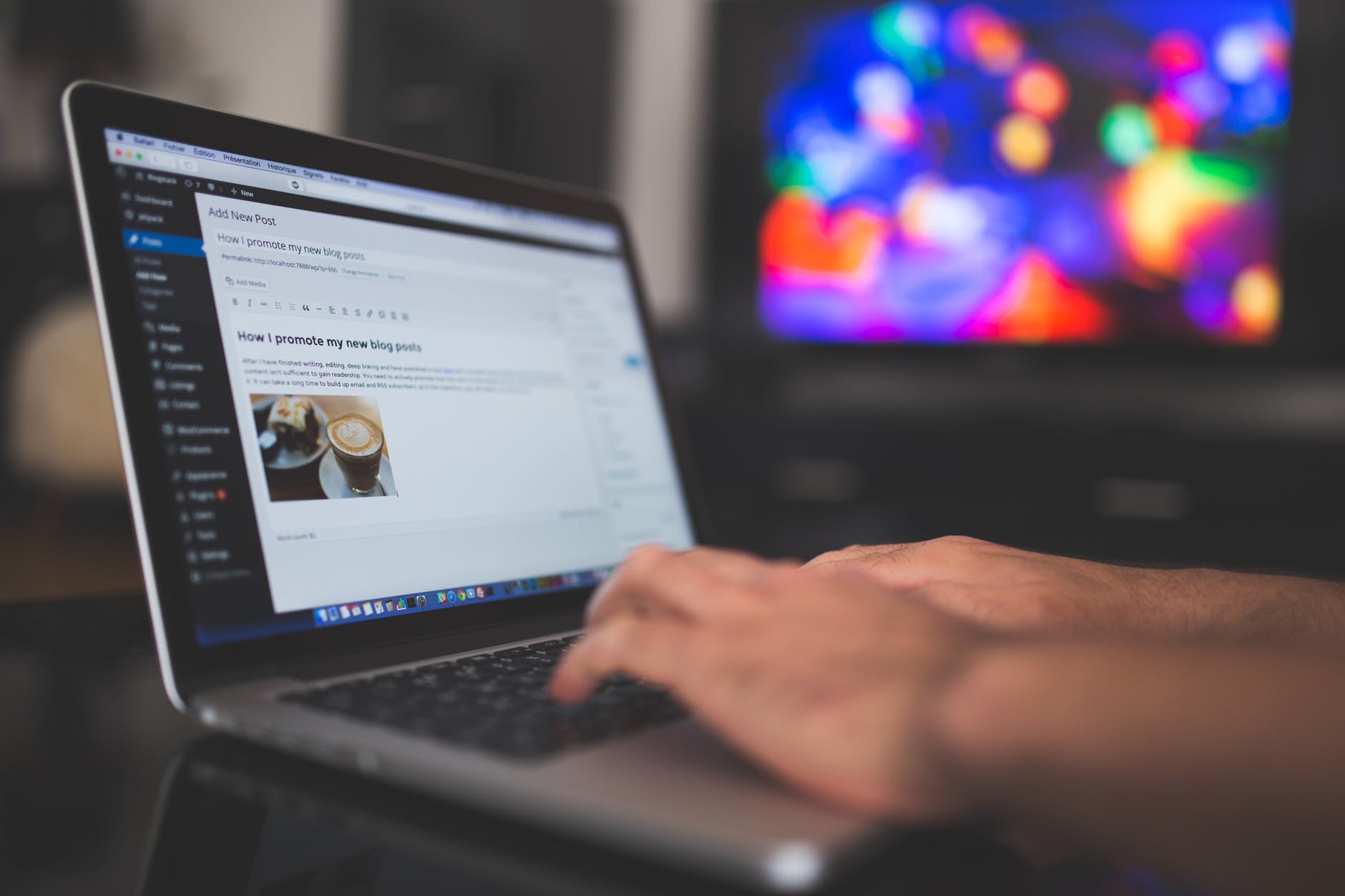 You are not surprised blogging occupies the first position on this list, are you? As you can imagine, blogging is very dear to my heart.
But passion aside, blogging is a very lucrative business that a student who wants to make some money should look into.
As a Nigerian student, blogging is one of your best bets. With your laptop, internet and a small amount of money to buy a domain, you can start running your own blog.
If you can dedicate two hours daily to blogging, you can achieve a lot, depending on your speed.
You can also decide to write on other blogs and get paid. But as a rule of thumb, it takes time to make money from blogging.
If you own your domain, you may want to create a niche blog. A niche blog is a blog that has a particular subject that it concentrates on i.e. fitness, women, education news, entertainment etc.
There are different types of blog niches from which you could choose
One thing you should have in mind when choosing a niche blog is that you ultimately have to make money from your blog.
So, how do you make money? Simple. Make sure there is a huge audience for your niche. Or better still, create a huge following for your blog by yourself through great contents.
With a great audience and great contents, you can be sure to drive traffic to your blog, especially if you get these other important things right.
If on the other hand, you want to write for others and get paid, it's quite simple.
For now, start writing for free on any platform. Be an exceptionally great writer or write about exceptionally captivating subjects.
Once you have established yourself as an authority of some sort, you can reach out to your blogs of choice. This time, not for free, you will have to negotiate. Don't be too expensive. There are thousands of great thousands out there.
This process may seem easy but trust me, it may take some months of hard work. If you are really passionate about writing though, it's easier for you to get through.
Content Writing
Content writing is another thing you can do to make money in school.
I have news for you. There are over 1 billion websites in the world (as of when this piece was written). If you love writing, that is should sound exciting.
But what is content writing?
From what I know, content writing is the art of creating writings that appear on websites designed to sell or promote a product.
All great contents on any company website you see are written by content writers. Content writing is cool like that. The only caution is to write with your clients' guidelines in mind.
With the increasing rate at which companies are creating websites to promote and sell their products, you have a great chance of getting a content writing job.
And guess what? Content writing doesn't have to affect your school work. Content writing jobs are usually very flexible. You can work from the comfort of your hostel room.
So how do you get started? Simple. Here are some 15 websites where you can find content writing jobs and get paid on the go.
Good luck in your search.
Social Media Management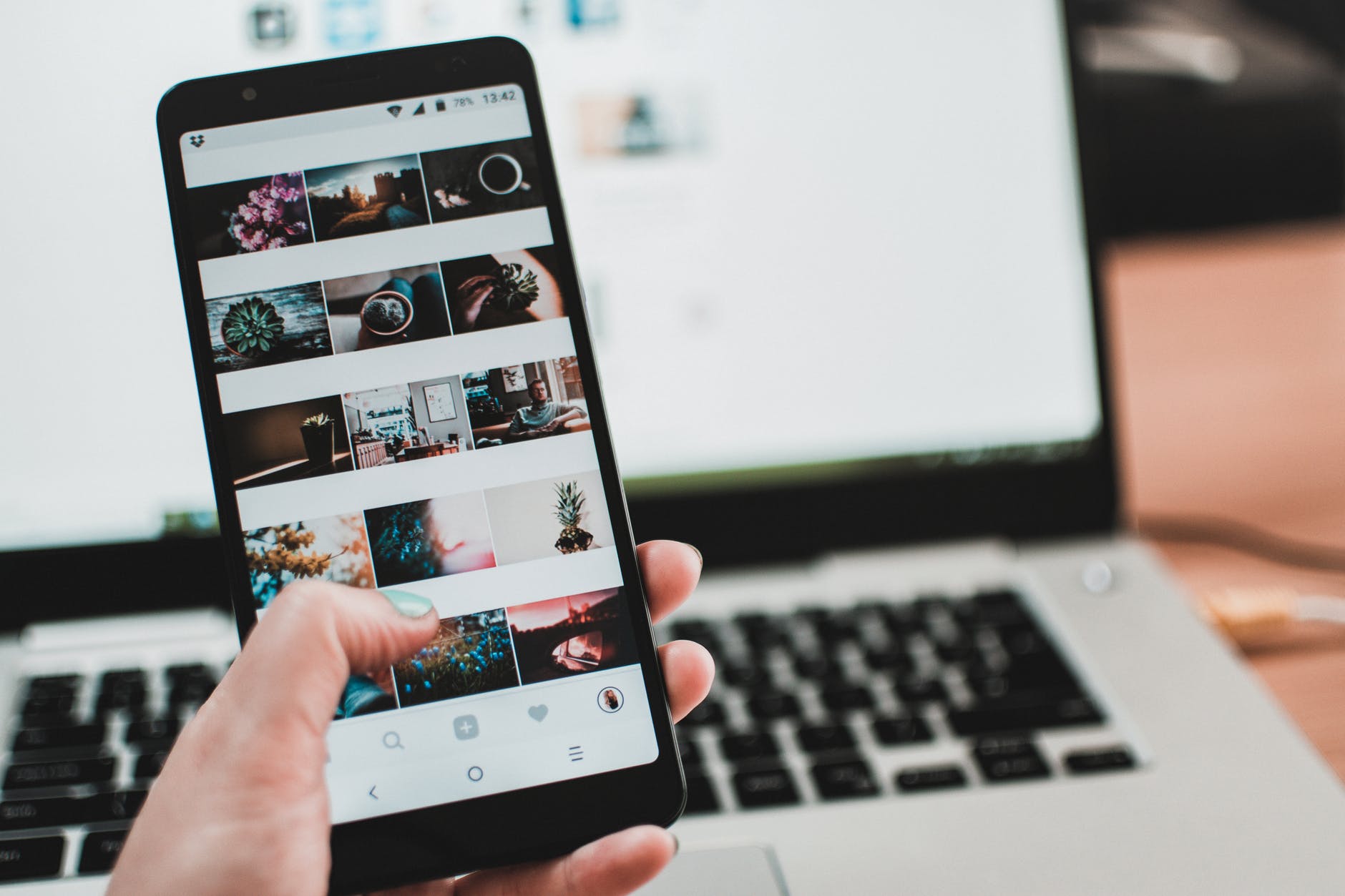 It's time to make those long hours you spend on social media count. According to a recent report, teens now spend an average of nine hours a day on social media platforms.
Interesting fact. Isn't it? Or don't you stay that long on social media? (Coughs). No need to feel guilty. Even adults are sometimes caught in the social media craze.
It's consoling to know that you can now spend your data on social media while making more money for yourself all at the same time.
Managing social media accounts is one of the coolest ways to make money as a Nigerian student.
Nowadays, a lot of small businesses find social media a most effective method of promoting their product and services.
Many startups are looking for social media savvy millennials who can manage their social media accounts. Their goals are to have more followers and close more deals.
Can you function in this arena? Can you communicate well with a target audience and engage them well?
Yes, you can. But how do you know if you can do the job of a social media manager?
Do you engage your own audience? Do you write great captions that resonate with your audience? Do you attract growing followers, likes and comments?
If you answered yes to these questions, you can perfectly handle business accounts and engage their audience as well. It's not rocket science.
Just study the audience and serve them what they like to see.
Related: Top 10 Instagram Inspirational Influencers in Nigeria
Getting a social media manager role is not that difficult these days. As simple as sliding into a DM can land you a job as a social media manager.
Be on the lookout for available opportunities. Follow business accounts in your niche (the line that you love to write content about i.e. fashion or fitness). Let your profile reflect that you are looking for a social manager role. And you could be on your way to landing a job as a social media manager sooner than you think.
Wallpaper Business
Wallpaper is gradually kicking interior painting out from the interior designing industry. These days, people are embracing wallpaper technologies more than ever before.
With the way people are accepting wallpapers as alternatives to paintings, students who want to make money for themselves can leverage the wallpaper craze.
Wallpaper has some advantages over the conventional painting. That is why there is an influx of people using wallpapers. Here are some of the advantages
Wallpaper is available in varieties. People can always choose from hundreds of beautiful designs colours and patterns.
Wallpaper is quite easy to maintain. Many of the wallpapers we have now are coated. That makes it so easy to wipe clean from dirt and maintain its shine.
Compared with paints, wallpapers are very reasonable economically. They can last for years.
Wallpapers are also easy to install.
There are different ways you can make money from wallpaper as a student. You could become a wallpaper importer-exporter. You could go into wallpaper reselling. You could also become a wallpaper installer.
It may be more feasible for a student to go into wallpaper installation.
That way, you could work with resellers who can connect you with customers who want them in their homes.
Wallpaper installation requires absolutely no money to start. Doesn't that sound great?
All you need to do is learn for a few days. With the hanging skills in your palm, you can start wallpaper installation. You only need one good job. One job and the rest is … more jobs.
You can follow these 15 free marketing ideas to promote your student business for close to nothing.
Organizing Tutorials
If you are very good with a particular course, you could help tutor your junior colleagues who have challenges with it.
Of course, since you are looking at how to make money for yourself as a student, you will have to monetize such tutorials. No crime in that. But charging a token will be fine. And yes, those students will be willing to pay a token because they need your services.
Apart from your school courses, you could tutor your fellow students on skills that you know well enough. If you have any of the skills below, I am very sure there are students like you who don't. Such ones will be willing to pay you to teach them. Some of such skills include:
Microsoft Excel
Makeup artistry and Gele
Programming
Baking
Graphic design
Photography etc.  
Laundry Services
Getting a washing machine to start with may not be feasible except you have some money in your account already.
If you are starting with zero budget, you may just have to do it manually for a start.
That means you may not be able to dry clean many clothes at once.
The thing is, just start. With time, you could hire staff to assist you with the work. It may require that you pay them some amount though.
Before you know it, you would have saved enough to get a washing machine and then, the workload will be reduced.
If you wash 1 shirt for N150 and you wash 20 shirts per week, we are talking about N3,000 per week. If you have a washing machine, you could do up to N10,000 a week. I don't think that's bad for a student.
Now can you go start a dry cleaning service already?
Not that easy. This research work on how to start a dry cleaning business has helped thousands of people start dry cleaning business successfully.
Fitness Instructor
Have you noticed how everyone, young, old, men or women want to look and feel fit these days?
Fitness is no longer just a buzzword, it's a real goal that many people are determined to attain.
The high awareness among Nigerians about physical fitness is what makes fitness business make it to this list.
As a student, do you love keeping fit? Do you like helping others stay healthy? You could start a fitness business if your answers to these questions are in the affirmative.
Truth is, you don't have to stress yourself with workout routines.
One hour in the morning, say 5 am – 6 am is just fine. You need time for your studies too remember. Making money is secondary after all.
Now, to start with, you have to professionalize.
Chill. It's not that hard.
By professionalize, I mean train from a certified fitness trainer and get certified yourself. You could utilize any of your semester breaks or ASUU strikes to achieve this.
Related: Things to do while ASUU strike lasts
Once you've been certified as a personal trainer, you can start making money by training other fitness enthusiasts.
With just a little workout space and a few basic tools, you are good to go.
So, how much can you make from fitness training?
Well, it all depends on how well you are able to market yourself.
First of all, look the part.
You can't be a bodybuilder looking like a 6 months old pregnant woman. The way your body is built should be your first selling point.
If you have 30 people registered with you and you charge N100 per session, we are talking about N3,000 per work out session. I guess that's not bad for a student. It's not like you have wife and children to feed (lol).
Did you know that fitness training requires a lot of motivation? That means you have to be a super motivator to have a successful fitness career.
Hair Beauty Salon
As a student, you could run a hair beauty salon and make a steady income.
It's either you go into hairdressing for females or barbing salon for males. It depends on your interest.
For barbing, all you need is a small space in your hostel or off campus. For a start, a hair clipper, two seats and a few other barbing gadgets that will not cost you a fortune are all you need.
Make sure to follow all the necessary safety and hygiene rules! It's very important.
If you are going into hairdressing, you may consider adding some natural hair treatments as the natural hair movement is the trend now.
It takes time to style hair so you may consider hiring a stylist (preferably not a student) to lessen your burden.
Pedicure and manicure services, massage and other services may also add to your stream of income. This barbing salon business plan, feasibility study and manual will prove very instructive for you whenever you are ready to start a beauty business.
Social media influencer
Have you heard of Influencer Marketing?
Ok. I'll explain.
Simply put, influencer marketing means leveraging the popularity of a figure on social media to promote your brand.
Tell you what, this is the way big brands are marketing their businesses these days. Conventional newspapers are losing on such deals.
The good thing is that as a student, you could also become a social media influencer and be open to influencer marketer opportunities.
If you want to become an influencer and make money from it, you need to know the type of followers you want to attract first.
Once you've carved your niche, always craft your content to align with your audience and objective.
Then learn to tell your stories in a most engaging and appealing way.
If your content is appealing enough, you will attract a huge number of followers that will,  in turn, attract potential brands to you. All from the comfort of your Instagram and voila You may be the next guy all the big brands are looking for.
These 19 Strategies are proven to help you need to become an influencer.
Cryptocurrency
I won't even deceive you, try as I have, I still don't have a good understanding of how this cryptocurrency thing works. It always sounds too technical for me (covering my eyes). But if there is anything I know, people are making a lot of money from cryptocurrency.
Here is a handful of information on cryptocurrency that you need to get started.
Photography
Photography and Videography go hand in hand. If you can do both, great.
Everyone loves to capture their beautiful moments. Students have many of such.
You can make money from photography and Videography if you are very creative.
What if you don't have your own camera? No big deal. You can always rent.
Sooner or later though, you will need to get your own camera. So start planning to get one.
Photography is a serious business. You need to know its pros and cons. So a short training to learn the technicalities of the business is a good place to start. If you are really interested in photography, here are the 25 Things You Need to Start a Photography Business.
Graphics Designing
If you know how to use CorelDraw, Photoshop or other tools, you can begin to make money for yourself.
Be it online or offline, business owners always need the services of graphic artists. Graphic artists are the professionals who design business banners, company cards, company logo etc. for companies.
As a graphic artist, apart from making money from small business owners while in school, you could also get a job with an advertising agency when you graduate.
You may even set up your own company rendering design services for clients.
If you are interested in learning design skills, it's quite simple. YouTube it!
If you don't have enough data for YouTube, online resources like this one will go a long way: Design Skills Training and Tutorials
13. Work as Uber Driver
If you are older than eighteen and you have your driver's license, you can join the Uber team and become an Uber driver. You will get paid based on the company's remuneration policies.
Although Uber only operates in a few states in Nigeria for now, if you school or live in Lagos, Abuja and Port Harcourt, you could drive for Uber and make some money for yourself.
There are requirements, rules and regulations that guide Uber drivers which you would need to know.
There are other hail riding platforms such as Taxify that you could drive for.
Master of Ceremony
If you love the microphone and you are a little extroverted, you could become an MC and anchor other students' events.
Even if you are shy or introverted, you would learn on the job, it's all about interest. School is an opportunity for you to learn and know your talents and skills.
You can never tell if you will be the next Big MC in the country in a few years. Why not give it a try.
The best part is that you are not likely to have too many competition at least on the campus.
Typing and Editing Business
If you have a desktop or laptop, now is the time to begin to make it to good use. Set up a typing and editing business to help students type and edit their assignments and projects.
A typing tutorial software like Mavis Beacon will help you learn how to type fast. If you do not own a printer, no worries. You can always take your works to a computer centre and print. Better still, find someone at the computer Centre whom you can trust to always deliver so that you don't have to disappoint your customers.
You could work at night after a day's school work or find a suitable and convenient time to type.