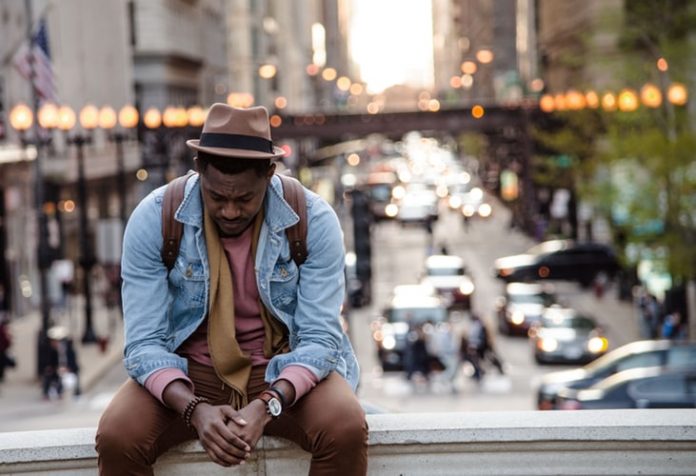 If you are a bona fide Nigerian student, there is something you are impatiently looking forward to.
You can't wait for this thing to happen. You just have to wait anyways.
As you wait for this thing, you have to read hard, burn the night candles and make sure to come out in flying colors, at least for your parents.
Now, I have spilled it all out haven't I? Yes, you already know. You can't wait for that day when you will finally become a graduate!
Sorry to burst your bubbles but permit me to ask, why the rush?
I am not an angel but I can tell you have not achieved all there is to achieve as a 'soon to be graduate'.
I don't like to sound like a spoiler but hey, life after school is not a bed of roses. Your convocation will come and go but the big question is will school have passed through you?
Ok, before you close this page or your browser altogether, chill a minute. Do you want to know those important things you must learn in school before you graduate? I'll tell you now.
So, I tell you a little story. A short one though.
Back when I was an undergraduate, about a decade ago, (am not that old, do you know my age? lol) the typical life of a student was more like a triangle: classes, hostel and church and for the very serious ones, night classes.
With that type of life, you were guaranteed at least a second class lower. But guess what? You were likely going to end up jobless. Why? Simple. You don't possess the skills required to earn you a job. Even with an almighty 4.9 CGPA, you weren't better off, you still risked joblessness.
Well, that was my generation. But I know things haven't changed much since I graduated a few years back and that's sad. A lot of students are still engrossed in that triangular life. I honestly hope you are not trapped in that bullsh*t.
Before I bore you to revenge, let's get to business. I was earlier hinting you about things you should learn while in school. Here is a list of the 12 most important ones from my point of view.
See also: How To Get What You Want in Life (3 Practical Steps)
Learn social skills
Agreed, you may speak English better than the queen herself, but wouldn't you agree that speaking fluent queens English doesn't amount to having great communication?
Social skills are the skills we use to communicate and interact with each other, both verbally and non-verbally, through gestures, body language and our personal appearance. Developing social skills is being aware of how we communicate with others and learning to communicate more effectively and efficiently.
So, what are the benefits of learning social skills you may ask? There are many benefits. I'll tell you some of them:
Social skills help you build better relationships
It helps you communicate better
Helps you advance your career prospect
Helps you make more friends than foes
Increases your happiness.
I'm not a communications expert but I'll tell you how you can learn these social skills and be smarter than your lecturers.
Read books about social skills
Practice good manners
Give compliments generously
Encourage others to talk about themselves
Always ask open-ended questions that will allow for conversation
Practise practise practice
Know your passion
There is no hard and fast rule to this one. No one is going to teach you what your passion is. Maybe a better question would be "when, how and why should I know what I'm really passionate about? Ok, so let's answer these questions one after the other.
As for why you should know what you are really passionate about, it's because your life depends on it. Imagine that music is what you really love doing deep down but somehow, you find yourself on the farm and you will be a farmer for the rest of your life. Not looking good right?
As for when now that you are young and vibrant is the time to trail your passion. The reason is simple: so that your career can be off to a great and early start.
These 10 steps to finding what you're truly passionate about are all you need to know what you are passionate about.
Learn Money Management
A lot of Nigerian students don't find things funny financially.
Whether their pocket money is enough to get a girl an #assurance or not, every student needs basic money management skills to get them through school.
Money management skills also and prepare you for life after school. This includes learning how to budget, learning the difference between your wants and needs, etc.
You may assume that money management skills are good for when one is broke. That's a white lie. Whether you are a Dangote or another church poor rat, you need money management skills as much as you need a sunshade on a breezy beach. Here is some help for you.
Gain Work Experience as an Intern
"This is Nigeria. See how we live now"… Falz apart, it's not easy for a Nigerian student to land an intern opportunity with an ordinary eye.
We all know that.  But some students are making their ways true.
Truth is, opportunities are flying around every day, and it's nobody's fault that some students are smarter than others. So it's up to you to dig out those opportunities.
Every student needs an intern experience. With a three months intern with a structured organization, you could learn most of the skills highlighted here and voila you are ready to take the world.
To this end, we have a segment on the web where on a weekly basis, we bring opportunities to the doors of students across Africa. The ball is in your court now. It's up to you to do the right thing now that you know.
Learn Vocational Skills
I don't care what your course of study is; Aeronautic Engineering, Medicine and Surgery or Literary Studies. As it stands, you may even end up not practising your course of study so what does it matter? Along with your studies, get your hands dirty, learn a skill or two and be sure you're spreading your eggs.
I'll tell you what, there are plenty of skills you could learn in six months or less. I'll tell you five of them for free. I mean for your data (lol).
Image and video editing
Blogging
Public Speaking
Tailoring and design
Digital marketing
Which one of these skills catches your fancy? None? OK. You're very normal. You need to check out these additional three hottest skills in Nigeria right now. If you still can't see a skill that interests you enough to learn, then, of course, you can send me an email. Check the contact page.
Experience Entrepreneurship
Starting a business in school kind of sounds odd right? But that's about to change soon.
I know student entrepreneurship is not yet the convention in Nigeria but before you close your eyes and open it, it is the norm already. Don't dull.
Needless I tell you about Mark Zuckerberg, Michael Dell, Larry Page and another world most successful entrepreneurs who started their businesses in school.
Chill. It is not only the Marks of this world that started successful businesses on campus. Some of the most successful startups in Nigeria today who have raised millions of dollars for their ventures were started from the campus.
If these ones can do achieve it, you can. You don't have to wait till after service before you embark on that exciting entrepreneurial experience and here are 8 reasons.
As to how to handle school and business together successfully, this article has got you covered.
Learn Team Work
It's important for you as an undergraduate to learn how to work in as a team, even if you'll be doing independent work.
You can learn this skill from study groups, volunteer projects and committees.
Endeavour to be involved in group assignments and contribute meaningfully. Join reputable organizations and committees and make sure you participate in the activities.
Embrace volunteerism, it helps you learn teamwork too.  Whether you will be starting your own company right way or working with some firms, you will need to learn teamwork and school is the best place to learn this skill.
Learn Cooking Skills 
Agreed. It's not a crime if an adult can't prepare tea and boiled egg.  But you know what, it's a shame.
Cooking is a skill that's likely going to get you a job at a restaurant or as a chef. Nevertheless, cooking is an essential life skill everyone should have.
If you're good at it, you'll be able to entertain your family and friends with your culinary prowess – and at least I will be on that list (lol).
If you've never cooked before, learn a few basic recipes before you graduate from the university (I don't just mean noodles and boiled egg).
More importantly, learn the principles of cooking such as how to cook chicken safely, different methods of cooking rice, what foods go with what, how to make a sauce, and so on.
A few staple recipes will stand you in good stead; fried rice and coleslaw, a basic vegetable stew of any kind are great examples of recipes that are both delicious and easy to make. So, when are you inviting me for the awesome meal?
Learn Public Speaking
As a student, you almost cannot avoid speaking in front of a group. Whether during a work presentation or your project defence or a drama class, there are avenues for public speaking in school. But trust me, some students still evade public speaking somehow – to their detriment sadly.
Public speaking will help you in your courses now and in the workplace in the nearest future. It will be extremely beneficial for you if you horn your public speaking skills.
Public speaking skills can help you learn to organize your thoughts, create effective arguments and voice your opinions in an effective way. It can help you achieve success in many endeavours in life – you can't tell who's going to be the next Lanre Olushola.
Software Skills
With the reality of our time, any student who is not fluent in basic programs like Microsoft Word, Excel and PowerPoint will be at a real disadvantage when he gets to the outside world. I don't know if that spells doom for anyone but that's the mildest way I can possibly put it.
No matter what your field is you need to have the knowledge of these three programs by the time you are leaving school. If you think you can get the requisite training for these skills after getting a job, then O.Y.O. It doesn't work that way anymore. What we see these days is that most employers want to employ people on the basis of these skill sets and not because of their courses of study.
And now the good news. The good news is that there are several ways you can gain expertise in PowerPoint, Word and Excel before you graduate. Many schools – private Universities mostly – offer a computer lab for students looking for extra training in these areas.
For those attending any of our public universities or polytechnics in Nigeria, you have some work to do. You can find a variety of free online courses designed to help you build your proficiency in these programs. C'mon get on your toes!
Time Management
Many of us are found wanting on this one. They invite some of us to an event and somewhere in our subconscious, we are thinking the event will not Kuku start until two hours after the slated time. Where does that work?
Time management goes beyond punctuality.
It involves everything we do and even more because how we manage our time determines how much we are able to achieve in life.
That said, a school can be the perfect place for you to learn time management skills.
On campus, there is always something to do, and only so many hours in the day to do it all. Undergrads juggle things like going to classes, doing assignments, studying, grooving, and for some dating (lol).
You need to learn how to manage your time while in school in order to balance these activities without one affecting the other.
Time management is not as simple as A B C, it can be a challenging skill to learn.
If you have issues meeting up with deadlines; you are always getting late to lectures, or people can't take your 2pm for 2pm, then you need some help.
Sorry guys, I don't have the antidote but I trust Google to always have an answer.
Learn how to handle failure
Someone once said ""Failures are finger posts on the road to achievement." Do you see any failure in life from this perspective? You should if you want to achieve anything.
We all know that failure is not palatable. But as long as we are alive we will make choices and as long as we make choices, failure is inevitable.
The only people who will avoid failure are those who don't try their hands on anything.
As a student, you make decisions all the time.
Choices as to your course of study, choice of electives to take, choice of students to associate with and other important decisions. Sometimes, some of your decisions may yield results that are not too pleasant.
When it happens that way, accept the situation, learn from your mistakes and move on, never repeating the same mistake again or else…
Learning how to overcome failure while still a student prepares you for life's ups and downs. Always maintain a positive outlook no matter what happens. It will help you go far in life.